Conditions Treated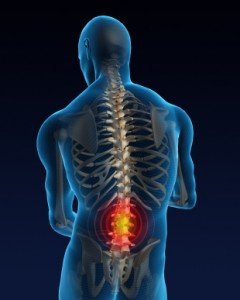 What do osteopaths treat?
The main reason most people go to an osteopath is to stop pain. The pain can be anywhere but it is most commonly in the back, neck, shoulder, elbow, forearm, wrist, hip, knee, leg, ankle or foot. The pain can be in muscle or joint or referred from another area.
It can be chronic pain, for example, from years of sitting at a desk or in a vehicle or acute pain, for example, from a sports accident or too much heavy lifting in the garden.
Headache – the most common type, tension headaches originate from tight muscles in the neck and shoulders and joint stiffness and strain.
Whiplash – muscle damage, usually from a car accident, can contribute to long term pain if untreated.
Shoulder Problems – sedentary occupations especially sitting in front of computers, anxiety and other stress issues can contribute to shoulder problems.
Rotator Cuff Strains – awkward or badly timed shoulder movements can strain this tendon and lead to ongoing pain when lifting the arm above shoulder height.
Tennis Elbow – not only caused by tennis but more commonly due to repetitive use of a computer mouse and keyboard.
Asthma – osteopathy can help with the muscle tightness and help make breathing easier.
Repetitive strain injuries (RSI) may be or helped with osteopathic treatment and prevented with sound advice.
Posture problems – can lead to back and shoulder pain, sciatica, and headaches.
Back pain – this is a common problem that in most circumstances can be fixed.
Carpal Tunnel Syndrome – consider manual therapy from an osteopath before surgery.
Sciatica – usually caused by a disc bulge, sometime by other things, but can be treated effectively.
Knee Pain – this may be due to a strained muscle, sprained ligament, torn cartilage or mechanical dysfunction.
Shin Splints – tightness of muscle and fascia may be caused by foot problems or poor footwear.
Heel or foot pain – foot pain can be caused by plantar fasciitis, heal spurs, achilles tendonitis, or a sprain from a twisted ankle.
Pregnancy and Post Natal Care – low back pain and carpal tunnel problems during and after pregnancy are common due to hormonal changes and can be effectively treated.
Bursitis – a swollen area around a joint, usually due to overuse or injury.
Tendonitis – inflammation of the tendons.
Tenosynovitis – inflammation of the lining of the sheath that surrounds a tendon, usually in the wrist.
Joint stiffness – loss of range of movement is commonly due to inactivity or injury. Normal flexibility can usually be restored with manipulation provided there is no degeneration or osteoarthritis.
Jaw (TMJ) problems – can be caused by anxiety, bruxism (grinding teeth) or dental work.
Sports injuries – strains brought on by a sporting accident.
Work injuries – strains brought on by a work related accident.
Stress – the physical effects of stress include muscle tension, joint stiffness and abdominal symptoms.
Arthritis – although treatment cannot reverse the effects of arthritis the pain associated with this condition can be eased.